At Davisville, we have a team of Elders who are committed to Jesus Christ, seek to live authentic lives of integrity, and are committed to leadership. As a part of their ministry in shepherding our church family, they seek to regularly identify, equip and set apart new leaders to join them in filling this important role. Once a man has been identified as a potential Elder, he is recommended to the leadership. Our process is for the current Elders to meet with the individual and then put his name before the church for 30 days. This period allows the current Elders time to receive feedback from the church family. Barring any reason not to proceed, the current Elders then set apart the individual as a new Elder.
In keeping with this process, the Davisville Elders have met with, and are now recommending to you, Dale Burdick, Jay Colby and Muggs Ferguson for the position of Elder. Please read through their biographies and prayerfully consider them for this role. We encourage you to provide feedback. Direct any input or questions to Kevin Oessenich, Chairman of the Davisville Elders, at koessenich@msn.com no later than July 5th.
We ask you to pray for the Elders of Davisville, that God would protect them and give them the wisdom to lovingly and skillfully shepherd the flock that God has entrusted to their care.
Dale Burdick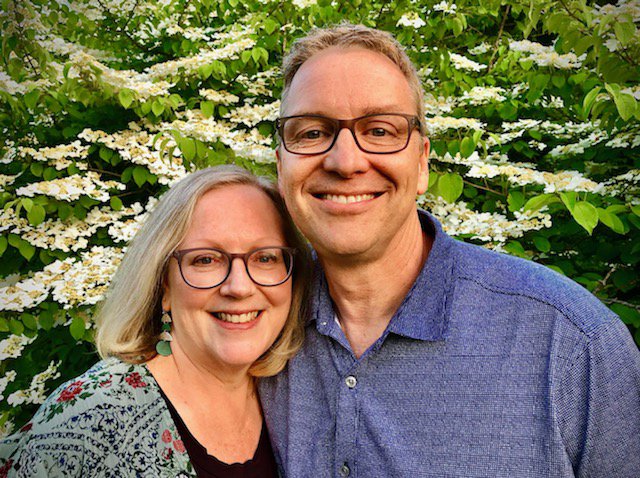 Dale Burdick grew up in the northern Indiana then attended Cedarville College in Ohio where he met Donna.
They share a love for Phillies baseball. During the 1983 World Series, a casual bet at the Cedarville student center brought them together for good. They were married in 1986. Dale graduated from Beaver College (now Arcadia University). They live Warrington, PA.
Dale accepted Christ as a boy and reaffirmed his commitment as a teen at Word of Life.
Dale and Donna attended Independent Bible Church in Willow Grove when they were first married and then joined a team to plant a new church in Doylestown. They started attending Davisville Church in 1997.
At Davisville, Dale has been a Small Group leader, adult Sunday school teacher, member of McLaverty's home team and the GO Team. Dale and Donna support missions and missionaries around the world. They have travelled to Spain and France for field visits and led a short-term missions trip to Amsterdam.
Dale works in finance and currently directs technology teams for a mortgage company.
Jay Colby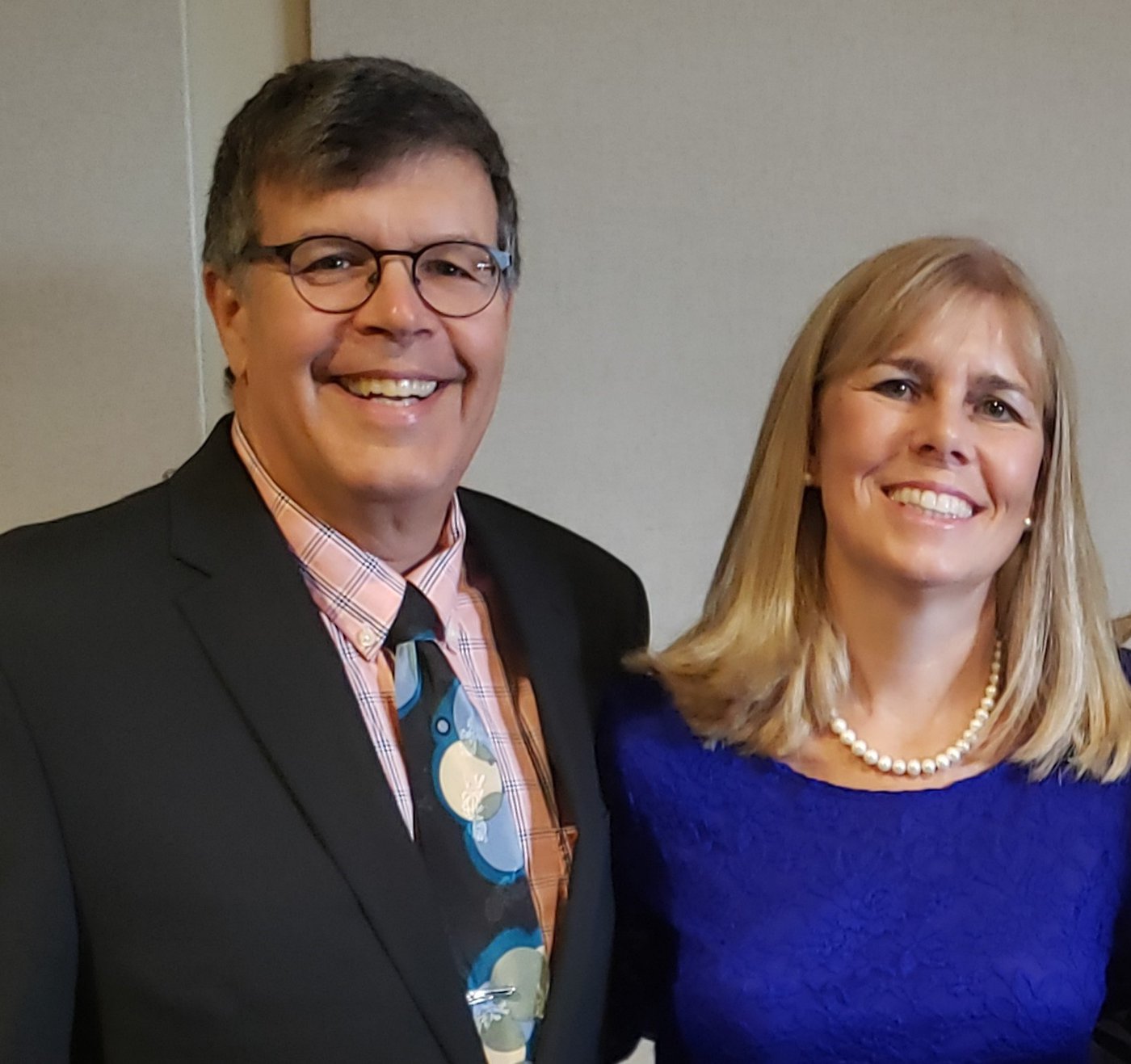 Jay Colby was born in Nelsonville, Ohio and moved with his parents and two older sisters to Holland, PA in the late 1960's. The Colby's attended Feasterville Baptist Church where Jay accepted Christ at the age of 13 and was involved in many Christ centered activities including youth group, Christian service brigade, Sunday school, work projects, young adults program, and more.
In his teen years Jay worked at Camp Bethel in Wise, VA for one summer. Jay also completed the Leadership Growth Program at Haycock camp and worked two summers there as a junior leader and assistant cook.
Jay married his wife, Donna, in 1986 and shortly thereafter decided to attend Davisville Church where they both became members and got involved in many of the ministries of the church.
Jay has served on the Go Fix Team, Fellowship Team, Tree Climbers and Stockade (boys ministries), Breakout, Greeting Team, Men's Ministry, Junior Church, and has led a small group/life group for over 20 years.
Jay and Donna have two adult children, Leah and Henry (Jay Jay) who are both married.
Jay is a machinist/mold maker and is owner of Pro-Cel Mold Inc. which has been in business for 30 years.
Jay is excited to see and be involved in the plans that God has for Davisville Church in the future.
Fun fact: Jay's name is really Henry Jay Colby V and his son is Henry Jay Colby VI.
Muggs Ferguson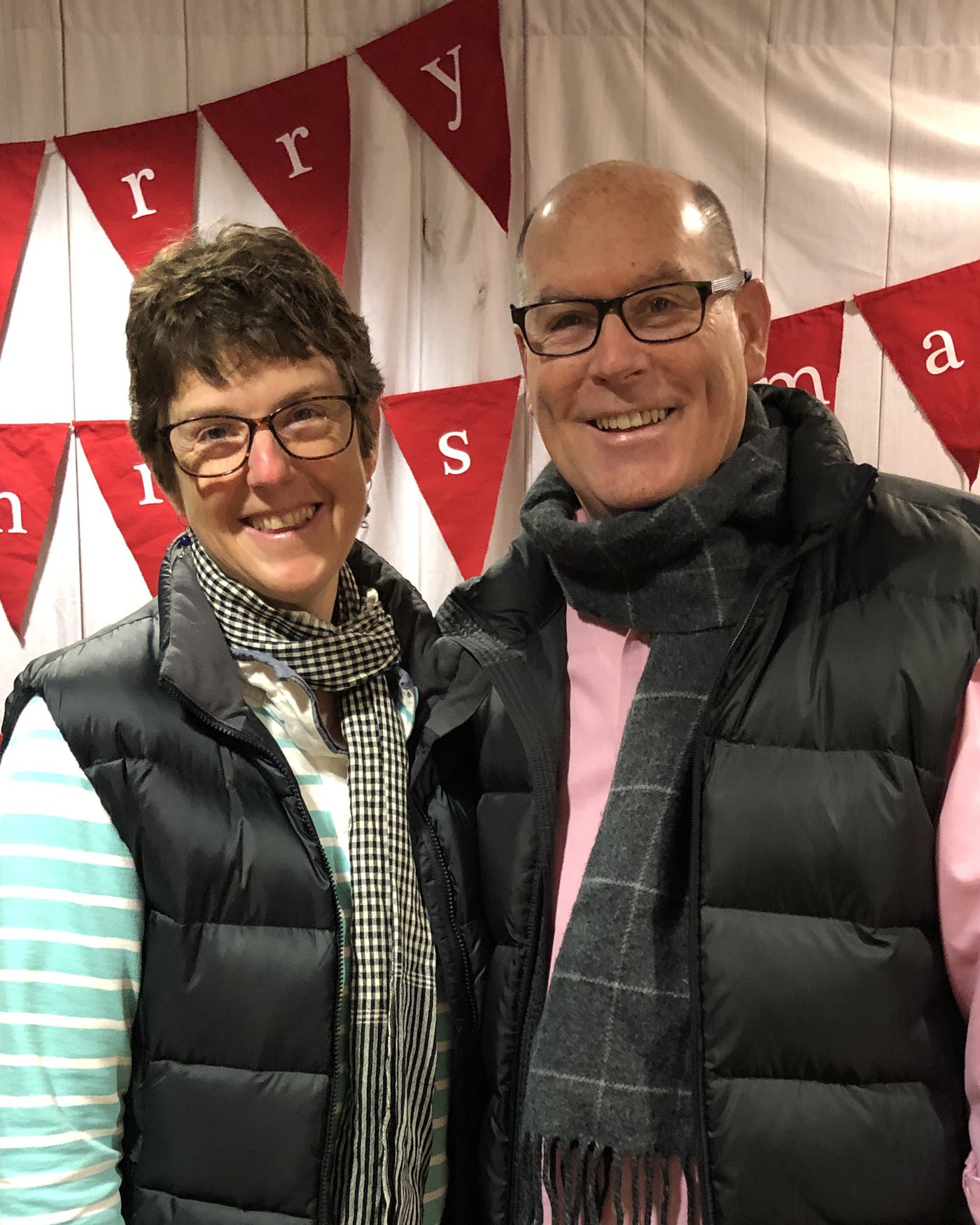 John "Muggs" Ferguson was born and raised in West Bristol, PA. His parents did not think they would be able to have children as they had been married for 9 years before they finally became pregnant. His dad was so excited at the news of this upcoming birth that he exclaimed, "My son is going to be the toughest
kid on the block and we will call him 'Muggs'." Muggs was the toughest kid on the block for 18 months until his sister, Lori, was born. (If she had been a boy, her nickname would have been Spike.)
Muggs is outgoing, friendly, and helpful to all. He was sure these qualities along with his actions would someday secure him a place in heaven. He was a really nice guy. However, after he met Holly and started attending church, a missionary speaker made it very clear the Muggs was not a nice guy, in fact, he was a sinner. It was a message that left Muggs angry and upset. As he began to read the Bible to prove that he was good enough for God, he saw that he indeed was a sinner and needed the salvation that only Jesus can supply. He was 27 years old when this new life began.
Shortly after his salvation, Muggs and Holly were married. They have two adult children, Matt and Sarah. He has had many jobs over the years that equipped him with many skills, tow truck driver, auto body mechanic, camera shop manager, construction worker, etc. In 1988 all these skills came together to make him an excellent model maker. Today he is self-employed and enjoys helping his clients move from idea to finished product using computer aided design.
The Fergusons began attending Davisville approximately 23 years ago. Muggs has worked with the youth group and Sunday School, sang on the worship team, photographed Upwards and Reach Sports players, has been a part of an early morning men's Bible Study, and is currently serving as a Sunday morning
greeter.
He looks forward to where God is leading him in this new challenge.