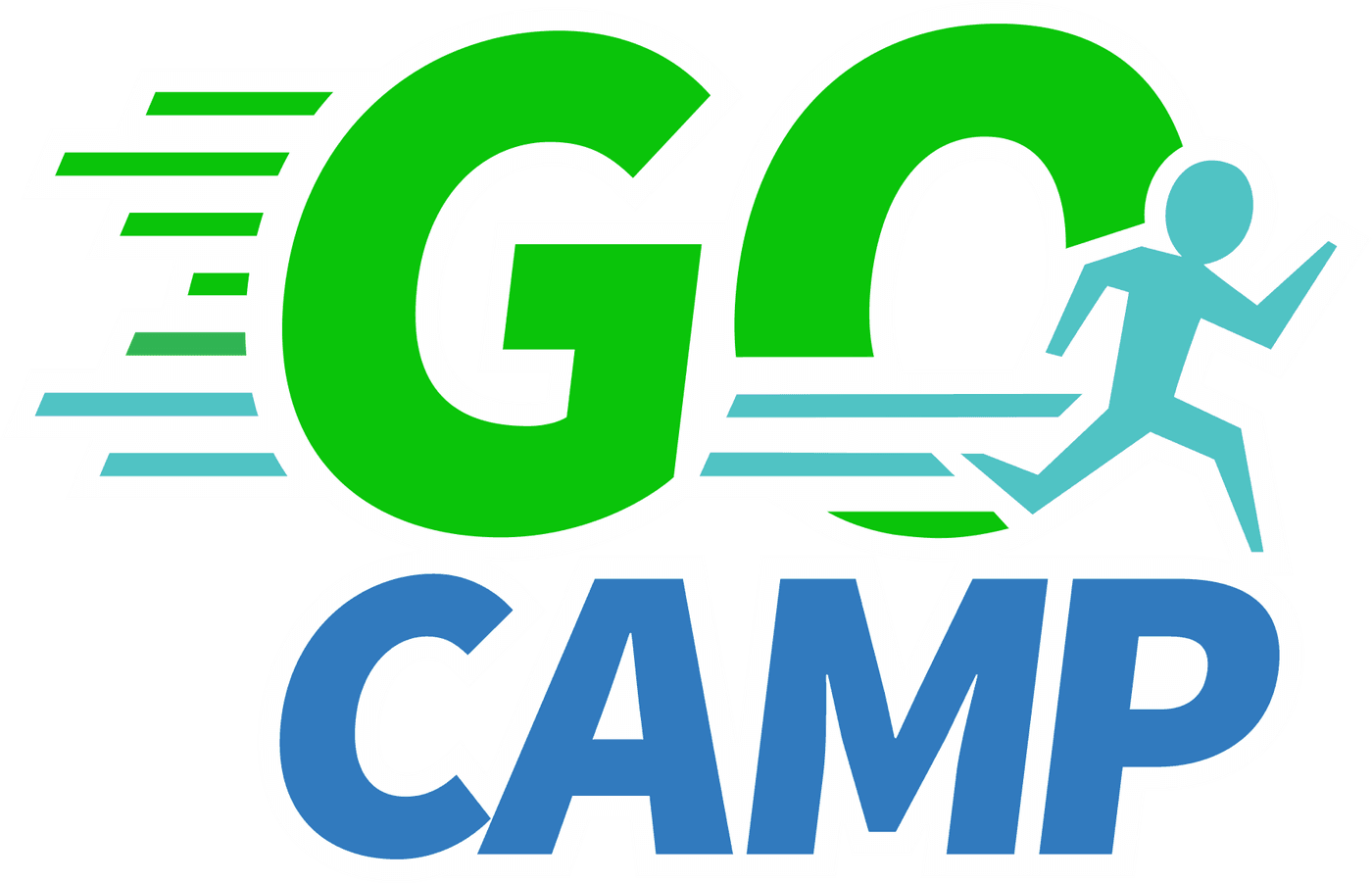 Update: Supply bags for those who registered to host Go Camp will be available after June 16. We will contact you to arrange pick-up.
We have a very limited amount of supplies remaining, but if you are still interested in hosting, please let us know by completing the form below and we will reach out!
The Bible says in Matthew 28:19, "Therefore GO and make disciples of all nations, baptizing them in the name of the Father and of the Son and of the Holy Spirit, and teaching them to obey everything I have commanded you."
This summer, you have the opportunity to put what Jesus said into action, by going and sharing Jesus through GO Camp.
What is GO Camp?
GO Camp is a five-session adventure through God's word that points kids to Jesus. Every session has a Bible lesson, discussion questions, fun activities, and games for you to lead others through. You can host GO Camp in your backyard, at a park, or even online. Be sure to invite your neighbors, friends, and family to join you. Anyone who signs up to host a GO Camp will be given a supply bag, which will include a leader's guide and most supplies needed for the activities. Those supplies not included in the bag are commonly found around the house. Each bag will have enough supplies for five participants. More info about this year's theme, Unlocking the Promise of God, can be found below.
Who is it for?
GO Camp is geared toward kids entering Kindergarten-6th grade, but you can invite anyone you want.
When is it?
GO Camp is designed to be flexible and fit your schedule. You can choose to do one session a day for five consecutive days, a session every Saturday for five weeks or spread the sessions out over the summer. You can meet in the morning or meet in the cool of the evening. It's totally up to you! It will take approximately 1 1/2 hours to go through each session.
What is the theme?
The theme for GO Camp 2021 is Unlocking the Promise of God. In the Bible we learn that God created all things, including us. In the beginning God had a special relationship with people, but that relationship changed when Adam and Eve, the first two people, disobeyed God's only command. God considered that disobedience sin. Sin led to humanity's separation from God and ultimately our death. The story does not end there though, God promised He would save Adam and Eve (and us) and restore relationship with Him. Well, how would God do that? Great question! GO Camp 2021 traces God's promise of salvation throughout the Old Testament. Each lesson reminds the kids that God promised to save people from their sin and reveals a clue as to the identity of God's promise. Ultimately all things point to Jesus. Jesus is the promise of God and God's solution to sin, separation from Him, and death. It is our prayer that kids will come to understand their own need for forgiveness from sin and place their faith in God's promise, Jesus.
How much does it cost?
You are welcome to donate toward the cost of the supplies, if you feel led, but it is not necessary.
How do I do it?
Sign up to host a GO Camp and indicate the number of supply bags you think you'll need (one bag will supply five campers). Click the button below to register by June 13.
You will receive an e-mail telling you when you can come pick up your supplies - they will be ready mid-June.
After you receive your supply bag, simply fill out the provided invitations and distribute them to neighbors or whomever you wish.
On the day of your GO Camp, just follow the provided Leader Guide each day. It's that easy!
Feel free to include other parents or teenagers to help, too! You could even do this with your Life Group or other groups you are involved with, so that all the hosting doesn't fall on you.
If you have any questions or would help thinking through what GO Camp could look like for you please contact Bobby Larew, Ministry Pastor
Most importantly, HAVE FUN sharing Jesus!!!
Feedback from some of last year's hosts
It was a bummer when zip camp was cancelled... but God did an awesome thing when we were to "Go" into our community and preach the Gospel! It was so precious to see all these kids praising the Lord and hearing one of my "non religious " friends and neighbor tell me that they can't stop singing about Gods love because of Go camp!!! We are excited to see what God has in store this year and how He is going to use this to further His kingdom!
~Emily Larew
GO Camp was an unexpected gift during the summer of 2020. Our friends and neighbors were thrilled to have something for their kids to do - so much so that all of the moms stayed to help because they were in need of fellowship and community as well! It was a joy and a blessing to watch the kids discover the truth about Jesus while having a total blast. Our participants varied in their church experience (some none, some another religion, some marginally churched), but everyone was very open to the message of Christ; it was a privilege to have the opportunity to plant seeds that may not have otherwise been planted. We have been praying that we'd make a difference in this neighborhood God directed us too, and welcomed the chance to be so open about our faith.
~Rachel Miller
We gathered the grandkids and actually called it Cousin Camp. The older cousins led the younger ones. It was a great experience for all the kids and a lot of fun too!
~Lynda Mathewson